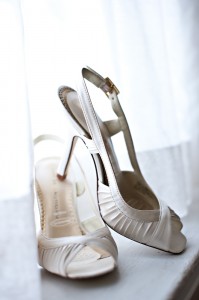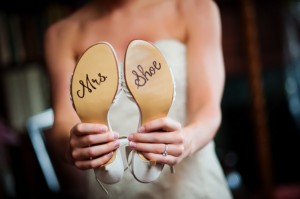 I'm certainly not shoe crazy, but I've been accused of having a wedding shoe fetish, since I always take photos of the brides shoes.  I think the pair of wedding shoes a bride picks says a lot about who she is.
A bride's shoes (in my experience) have always been a big deal to her.  The sad part is they usually get scratched and scuffed up and then they're never worn again; a single day of glorious beauty is the life of a wedding shoe.
What is your wedding shoe story?
I"d love to "hear" and "see" your wedding shoe story.  Did you wear flip flops? slippers? clown shoes (yes, I've seen that)?  Please upload your shoe pictures, and let's give those wedding shoes "life" again.