Your child is growing up and their Mitzvah is coming faster than you could have ever imagined. They've begun to develop a style and interests all their own and you want to show it to the world (or at least to all of your guests.)  Details are a crucial element that all will remember and make your mitzvah stand out amongst all the the rest, but where to start on your mitzvah planning?
While some ideas have been tried and true, they've also been done a hundred times over.  You want to create a memorable mitzvah for all and inspiration is closer than you think;  your child's hobbies and passions are a wealth of fuel to get the celebration going.  Here are some of our favorite themed Mitzvah celebrations that took their details to the next level!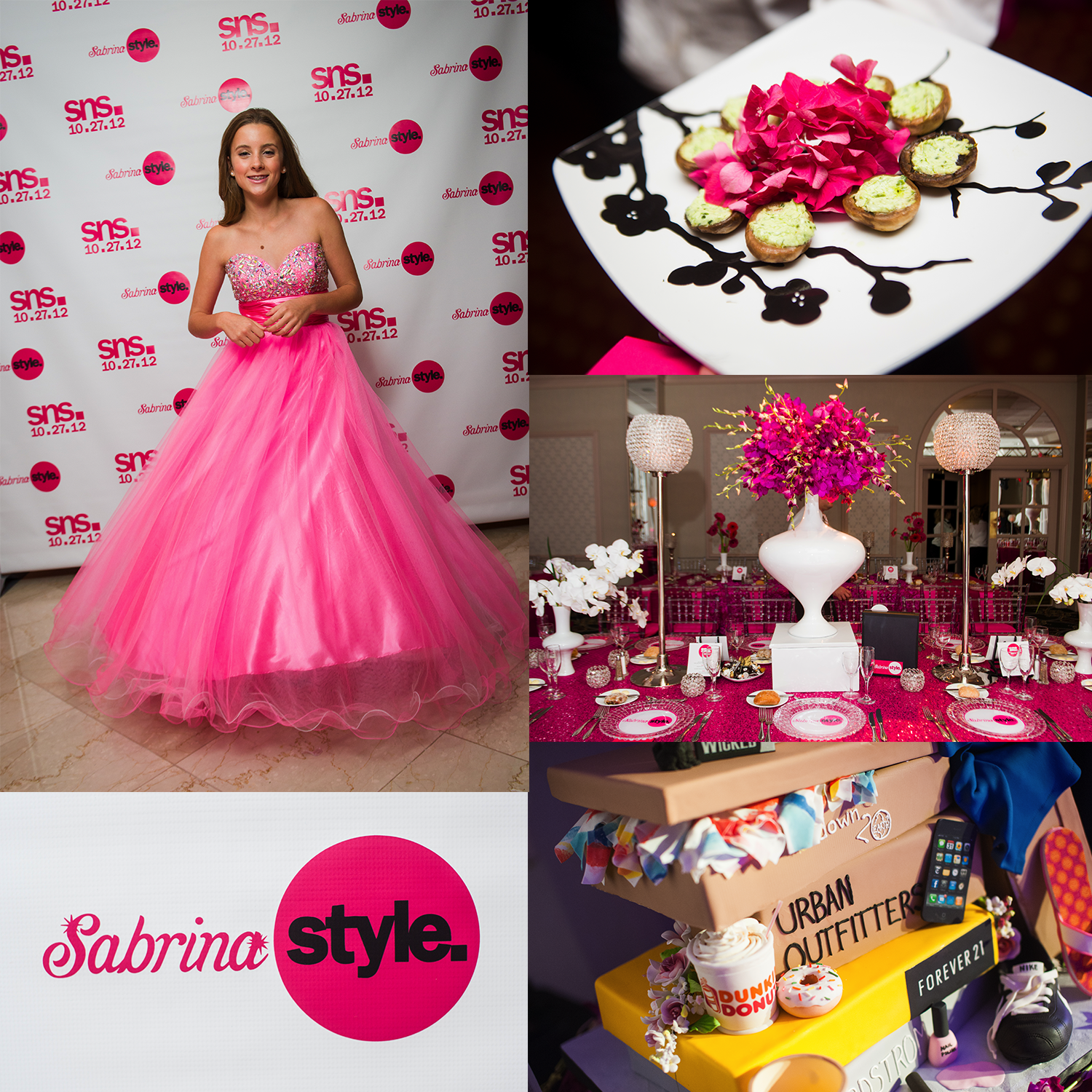 This fashionista's Mitzvah gave bloom to a trendy and stylized decor from a custom step-and-repeat to eloquent dishes.  Sabrina's love for all things social media and trendy fashion mags created a mitzvah all her own.  Her style and passion shines through every inch of this well crafted celebration. (Evantine Design, Green Vally Country Club)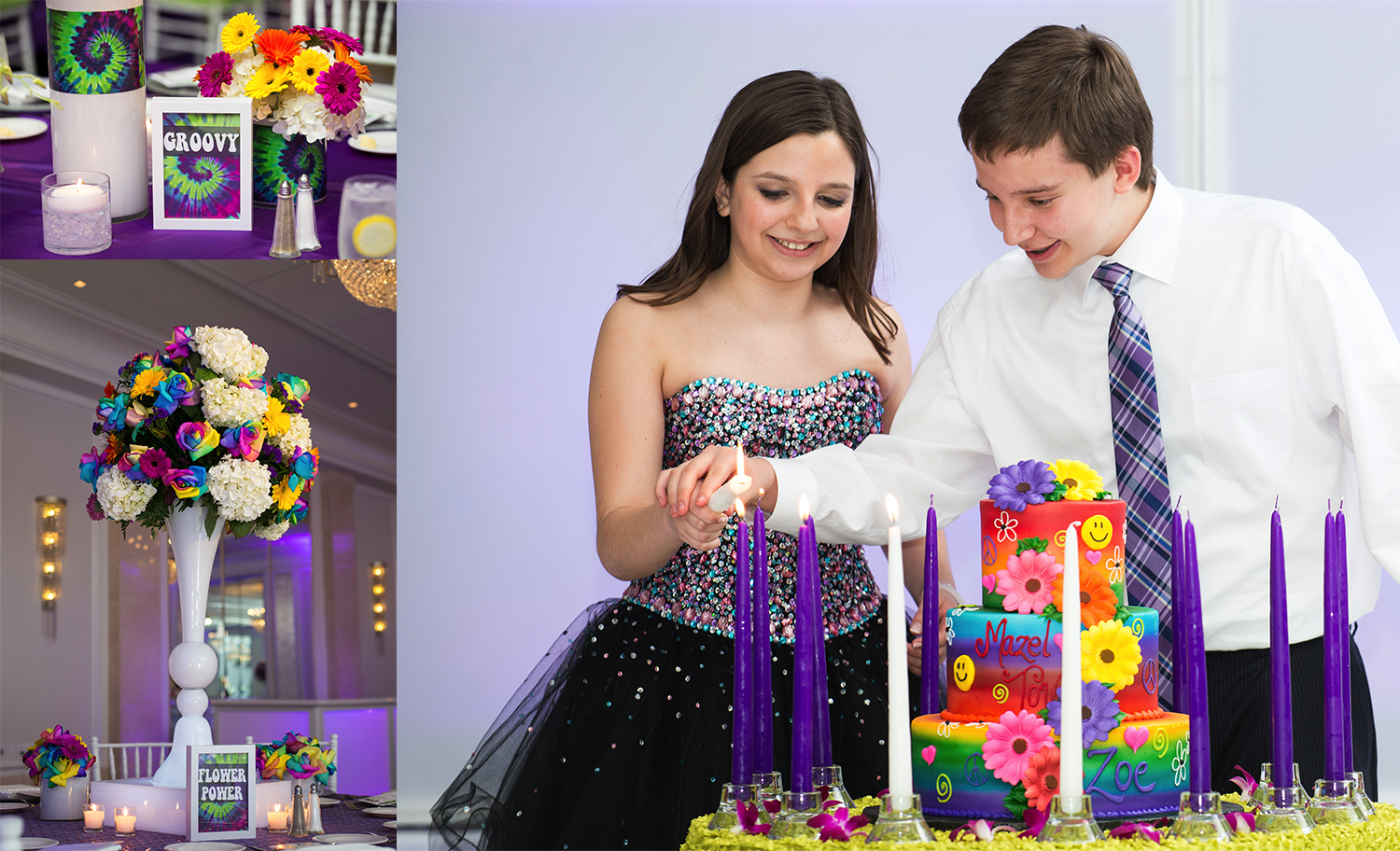 Peace, love, and Mitzvah!  Zoe's hippy themed celebration brought a beautiful spectrum of color to her special day.  Flowers of all shapes, colors, and sizes created a magnificent floral sprawl while tie-dye decor made everyone get down like it was 1965! (Exceptional Events, Hilton City Avenue)
Andrew's passion for film and theater come off the screen and stage alike for his mitzvah celebration.  His vision comes into focus perfectly with film reel photo albums, playbill table markers, and Oscar themed desserts!  Topped by a celebrity entrance down the red carpet makes this Mitzvah a box office hit. (Arrangements Unlimited, Springfield Country Club)
Jordan's winter ball brought a cool touch to the party and featured stunning ice themed decor and details.  Everything shimmered on this not so silent night, from icicle centerpieces to snowflake uplighting, creating a winter wonderland for all to enjoy! (Patricia Nino of Enlight, Philmont Country Club)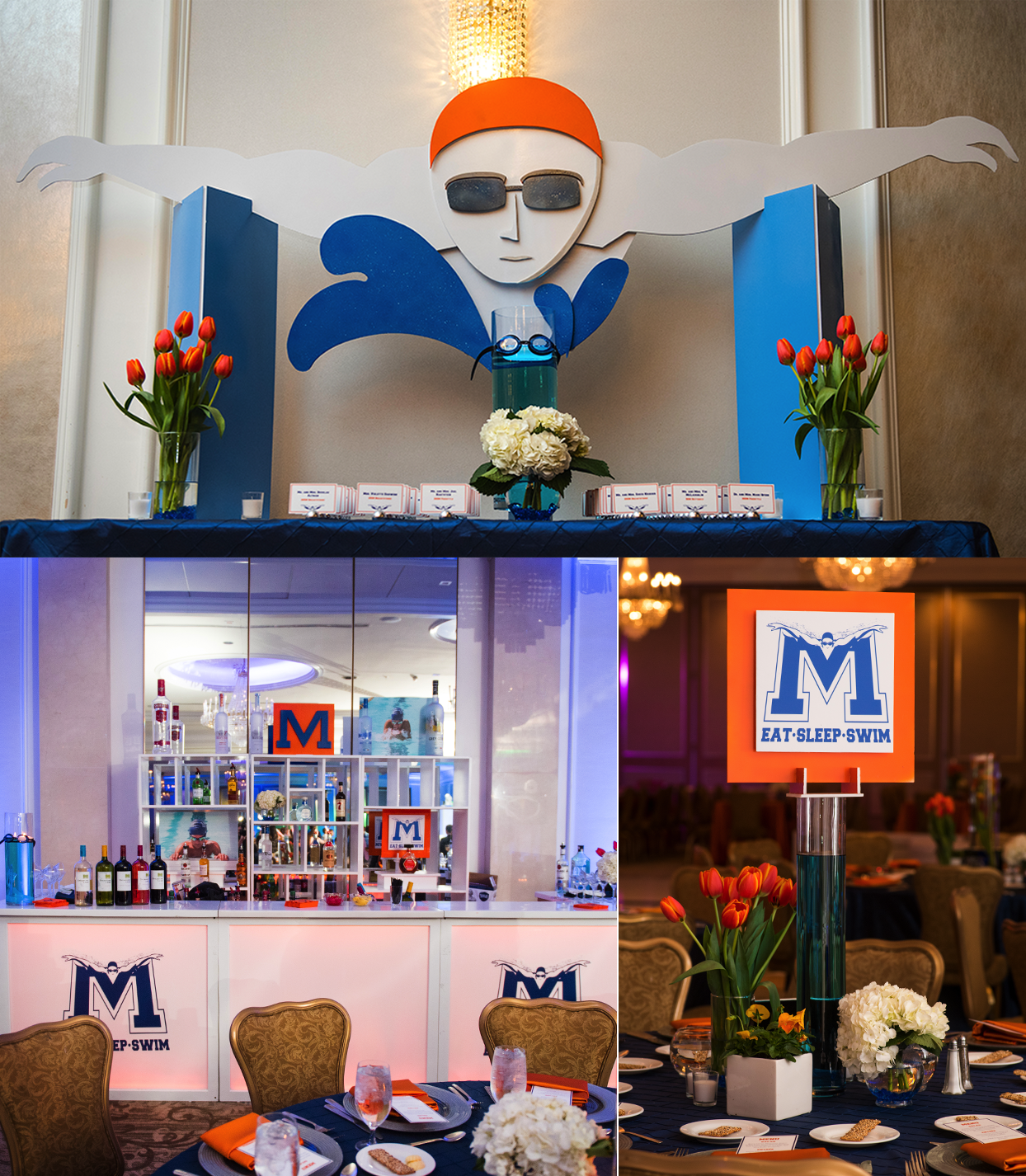 Make a splash!  Matthew's swim themed details captured his passion and immersed his guests in his life aquatic.  A custom logo capturing his perfected butterfly stroke and water themed table sets set a record pace for showing off his devotion to the sport he loves.  (Corinn Rocker of Corley Designs Philadelphia, Hilton City Avenue)
At the heart of every mitzvah is your child as they begin their journey into adulthood and blossom into the person they will become.  Creating unique details is as easy as getting them involved and learning what's most important to them.  Every detail, big and small, makes a huge impression and sets the stage for your child to shine!
Looking for more awesome Mitzvahs?  Check out our blog or contact us to learn more about our approach to Mitzvah photography and booking details!